Nurses who witnessed "brutal" hospital COVID-19 treatment protocols kill patients paint a bleak picture of what is taking place in state and federally funded health care systems.
"They're horrific, and they're all in lockstep," Staci Kay, a nurse practitioner with the North Carolina Physicians for Freedom who left the hospital system to start her own early treatment private practice, told The Epoch Times. "They will not consider protocols outside of what's given to them by the CDC (Centers for Disease Control and Prevention) and the NIH (National Institute of Health). And nobody is asking why."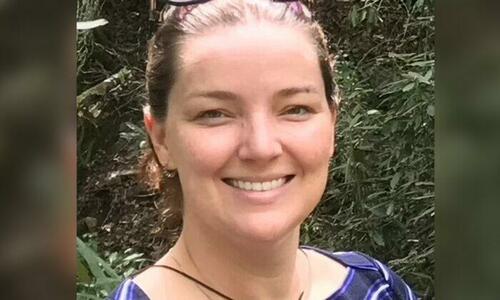 Staci Kay, nurse practitioner with North Carolina Physicians for Freedom. (Courtesy of Staci Kay)
Fueled by cognitive dissonance amid an array of red flags, Kay said hospital staff is ignoring blatantly problematic treatments that performed poorly in clinical trials, such as remdesivir, and protocols such as keeping the patient isolated, just to adhere to the federal canon.
"I've seen people die with their family watching via iPad on Facetime," Kay said. "It was brutal."
As a former nurse in intensive care, Kay said she had seen her share of tragedy, but how she saw COVID patients being treated "had me waking up in the middle of the night in a cold sweat with chest pains."
"I hated my job," Kay said. "I hated going to work. I was stressed in a way I've never been before in my entire life."
Keeping families isolated was especially difficult, she said, because people couldn't come to say goodbye to their loved ones.