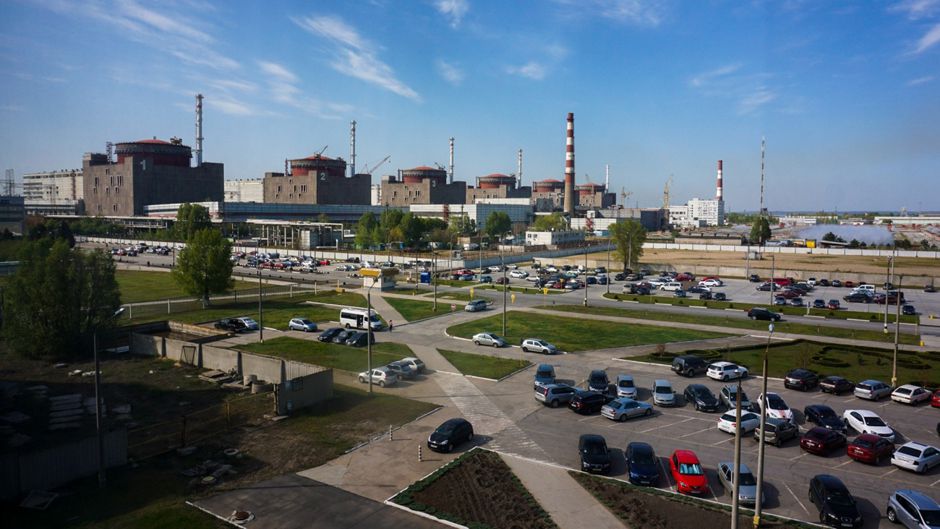 Photo: © Igor Chekachkov
Concerns have been raised by environmentalists and atomic power experts over the way waste is being stored at Europe's largest nuclear power station, in crisis-ridden Ukraine.
More than 3,000 spent nuclear fuel rods are kept inside metal casks within towering concrete containers in an open-air yard close to a perimeter fence at Zaporizhia, the Guardian discovered on a recent visit to the plant, which is 124 miles (200 km) from the current front line.
"With a war around the corner, it is shocking that the spent fuel rod containers are standing under the open sky, with just a metal gate and some security guards waltzing up and down for protection," said Patricia Lorenz, a Friends of the Earth nuclear spokeswoman who visited the plant on a fact-finding mission.