Hours after Argentina's new Minister of Economy Sergio Massa was sworn into office, he pledged to stop printing money in an attempt to halt a spiraling currency crisis which has seen inflation hit 60% - and has been projected to reach 90% by the end of this year.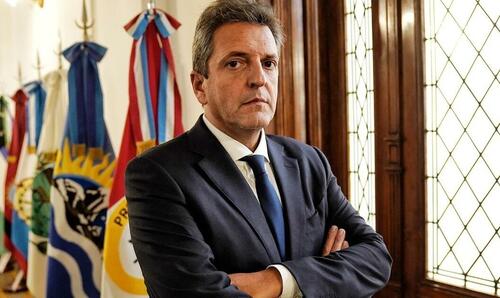 According to the Buenos Aires Times, Massa's economic roadmap also focuses on boosting exports, reducing the country's fiscal deficit, and refilling the central bank's severely depleted reserves.
Protests have erupted across the country over the last several months, as citizens are demanding that their center-left government reinstate various subsidies, and reconsider cutting more - such as the country's notorious welfare program, which has grown to 22 million Argentinians receiving assistance amid a 43% unemployment rate.
The country's deteriorating economic picture has left it cut off from international capital markets as the Fernández administration has relied on printing money to cover its chronic fiscal debt.