US cotton prices continued to surge above the boom days of 2010-11 after a massive crop estimate cut by the USDA, shocking Wall Street analysts and traders, due primarily to a megadrought scorching farmland of Texas, according to Bloomberg. 
Futures in New York for December delivery were up 4.5% to $1.1359 a pound and up more than 21% this month.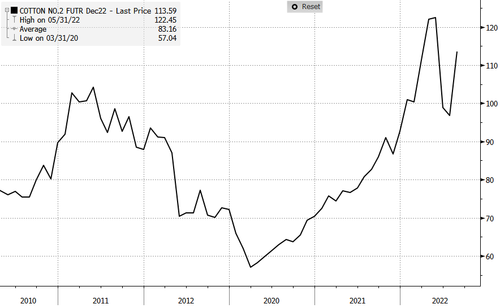 "I don't think you can put a top on prices right now," Louis Barbera, the managing partner for VLM Commodities, told Bloomberg. 
"I have been going to Texas for more than ten years, and this is by far the absolute worst I have ever seen, said Barbera.  
What Barbera is referring to is the drought situation in Texas. The long stretches of triple-digit temperatures and limited rainfall this summer have turned vast amounts of farmland to dust, hurting cotton farmers in the South Plains of West Texas.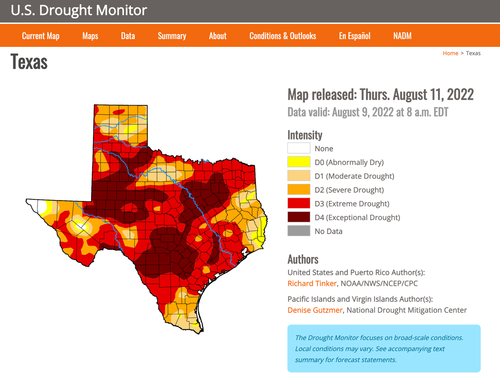 Last Friday, the USDA's bigger-than-expected cut to domestic cotton crop stunned many on Wall Street. Crop output plunged to 12.57 million bales, the lowest in a decade. The cut also pushed down the US from the world's third-largest producer to the world's fourth.