Outgoing UK Prime Minister Boris Johnson pushed for a net zero carbon policy by 2050.
Let's discuss the costs.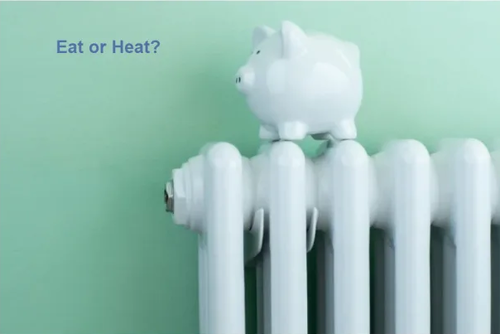 Image from NimbleFins article quoted below
Please consider Britain's Net Zero Lesson for the U.S.
Households are likely to see the average bill for electricity and natural gas climb to £4,400 ($5,370) a year in the first half of 2023, according to a report this week from Cornwall Insight, a consulting firm. This is after the regulatory price cap shot up 54% to about £2,000 in April with another 40%-plus increase due in October and further increases after that.

Britain's median income after direct taxes is £31,400. Skyrocketing fuel prices could push 10.5 million households, or one-third, into fuel poverty next year, says the End Fuel Poverty Coalition. Fuel poverty is when energy costs drag household disposable income below the government's official poverty line.

That doesn't include the energy costs households pay indirectly. Businesses, whose prices aren't capped, have seen electricity costs rise in the past year between 45% and 122% depending on company size, and gas prices between 131% and 185%.